Go directly to content
VTT webinar
What is the role of

artificial intelligence

in the future of energy systems?
Future scenarios and current use cases from Nordic perspective
On-demand webinar available now.
The energy system is a complex environment with lots of uncertainty, and the current transformation of the sector from fossil-based to carbon neutral energy complicates it even further. It is increasingly important to be able to predict the conditions affecting the generation, distribution and consumption of energy.
The demand for energy is growing consistently, and new dynamic energy markets are emerging in response. Ensuring the reliability of energy systems is crucial: the effectiveness of energy markets depends on reliable supply. All this brings new challenges and possibilities for the companies in this sector.
By joining this webinar you will hear:
What are the opportunities and challenges in the energy transition?

What is the role of data and AI in the energy revolution?

What is the future of power transmission network – especially from the Finnish and Nordic perspective?

How to combine machine learning and smart energy expertise for better energy forecasting?
Agenda
Opening,

Kirsi Kotilainen, Solution Sales Lead, Smart energy, VTT

What does future power transmission network look like – from Finnish to Nordic Perspective?

Janne Seppänen, Professor of Practice, Aalto University, Senior Expert at Fingrid

Data & AI in the energy revolution,

Mikko Muurinen, Head of Data and AI, Helen

What are the advantages in combining machine learning with smart energy expertise for better energy forecasting?

Sergio Motta, Research Team Leader, VTT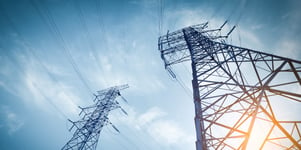 Watch the webinar now
About VTT
VTT is a visionary research, development and innovation partner for companies and the society. We bring together people, business, science and technology to solve the biggest challenges of our time. This is how we create sustainable growth, jobs and wellbeing and bring exponential hope.
VTT is one of the leading research organisations in Europe, and we have 80 years of experience in cutting-edge research and science-based results. Our more than 2,000 professionals work to develop systemic and technological solutions that can bring about fundamental transformation.
We promise to always think beyond the obvious.
Key facts*
Revenue 254 M€
Over 1160 customers
~430 patent families
* VTT Group 2021