Go directly to content
VTT webinar
The current status of bus transport electrification
Electrification plans are on-going rapidly in various levels – how to keep up?
We are currently witnessing a real shift towards zero-emission and carbon-neutral transport. The pace is fast and the transition from diesel-powered buses to the electric ones involves many aspects and decisions, which have a far-reaching impact on the future. How to make the right decisions and keep up on the current electrification landscape?
Watch the webinar and hear the latest developments and experiences on the electric bus operations and how to make the transition to electric buses with minimum risk.
Agenda
Opening,

Marko Paakkinen, Research Team Leader, VTT

Electric bus operations in Helsinki and Turku regions by Nobina – first observations

Petri Auno

, CEO, Nobina

Oslo's status and plans for the electrification,

Jon Stenslet, Manager, Ruter

Development project of a new electric bus generation,

Anouk Hol, Product Manager, VDL

Panel discussion

Marko Paakkinen, moderator

Petri Auno

Jon Stenslet

Anouk Hol

Rafael Åman, VTT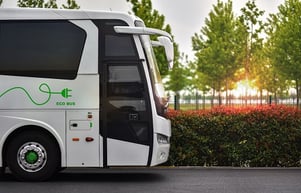 Watch the webinar now
About VTT
VTT is a visionary research, development and innovation partner for companies and the society. We bring together people, business, science and technology to solve the biggest challenges of our time. This is how we create sustainable growth, jobs and wellbeing and bring exponential hope.
VTT is one of the leading research organisations in Europe, and we have 80 years of experience in cutting-edge research and science-based results. Our more than 2,000 professionals work to develop systemic and technological solutions that can bring about fundamental transformation.
We promise to always think beyond the obvious.
Key facts*
Revenue 254 M€
Over 1160 customers
~430 patent families
* VTT Group 2021