Go directly to content
VTT Webinar
Green recovery and rebooting cities -
Making the right decisions in a complex environment
On-demand webinar available now.

How to ensure successful recovery after crisis?
The city and its economic system are a complex network of interconnecting dependencies. After a state of disruption returning to new normal requires preparation and coordinated decisions from all actors in society.
In this webinar you will hear the following presentations :
Rebooting your city towards new normal,
Peter Ylén, Research Team Leader, Smart city impact assessment, VTT, Finland
Case: Rebooting Espoo – challenges and solutions,
Päivi Sutinen, Services Development Director, City of Espoo, Finland
Case: Role of sustainable finance in a green recovery in cities,
Efrain Tamayo, Researcher, Transportation, Energy and Environment Researcher Laboratory, Hitachi Europe
How cities can invest in a green recovery?
Pekka Tuominen, Senior Scientist, Smart city impact assessment, VTT, Finland
Live Q&A following presentations
Duration: 60 min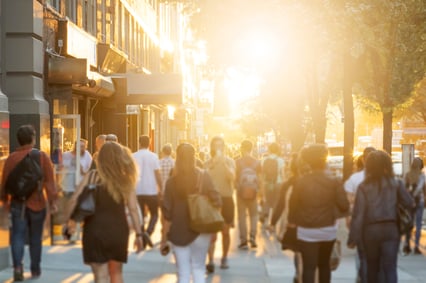 Register to watch the webinar
Speakers

Peter Ylén
Dr. Peter Ylén is a Principal Scientist and team leader of Smart City Impact Assessment team. He is the product owner of VTT CityTune® impact assessment tool. His area of interest is modelling, simulation, optimization, analysis and re-engineering of technological, social, cognitive and business processes.

Päivi Sutinen
PhD, EMBA, Päivi Sutinen is Director for City as a Service Development, at the City of Espoo which is the Intelligent Community of the Year 2018 in the world and also iCapital finalist year 2019. Recently she has been leading the development of the business models and innovations for the open City as a Service model for the sustainable future.

Efrain Tamayo
PhD, Efrain Tamayo's roles involve identifying societal and technical issues, development of use-cases, business models, technology and strategy, policy and market analysis, standardisation activities, and building collaborations with university and industry partners.

Pekka Tuominen
Pekka Tuominen (D.Sc.) works at VTT as a senior scientist focusing on smart cities. He has been involved in numerous urban development projects, research projects and expert networks both in Finland and internationally. Tuominen combines economics and new technology in his research and he is passionate about unlocking the opportunities that smart cities hold in building a sustainable world.