Go directly to content
VTT Webinar
Waste to Products with Synthetic Biology
How can biotechnological pathways help in turning various waste streams into high value products? Can biological routes be competitive?
In this webinar VTT's Research Professor Merja Penttilä and Research Team Leader Jussi Jäntti present several case studies and discuss the benefits of biological routes of creating new products.
Please register to get a link to the webinar recording.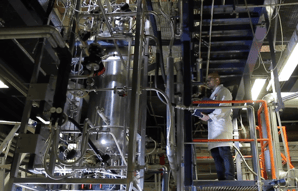 Register here to watch the webinar recording