Go directly to content
VTT Handbook
Industrial dream jobs
How to make industrial jobs more attractive?
Digital revolution, green transition and the global shortage of raw materials are rapidly changing industrial work. At the same time, millions of people have quit their jobs since the beginning of the COVID-pandemic and the aging workforce is setting pressures to find young new professionals. How can industrial companies reduce labour shortages, entice people to continue their careers and attract the next generation of workers?
Content
This handbook presents six fictional but realistic employee personas for future industrial dream jobs. By understanding a human-centric approach and utilizing advantages in digitalization, we can create more enjoyable and meaningful industrial jobs for the next generation.
Meet Eduardo, who is one of the personas presented in the handbook. He works as a cyber ethics specialist in a multinational packaging manufacturing company.
"I love working with ethical questions in cyber security because it's a field that has become increasingly important in our company's everyday life."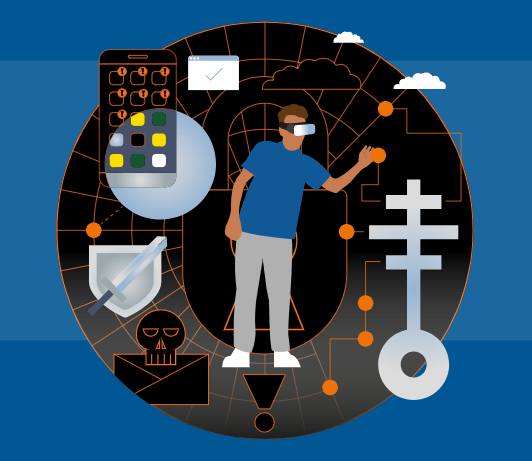 Who is this for
This handbook is aimed for professionals working in manufacturing, process industry & logistics companies.
Download the handbook and use it as an inspiration to envision your company's future.
How VTT can help you?
If you are interested in exploring the future of industrial jobs in your company don't hesitate to contact us. We'll help you to create sought-after jobs in the decades to come.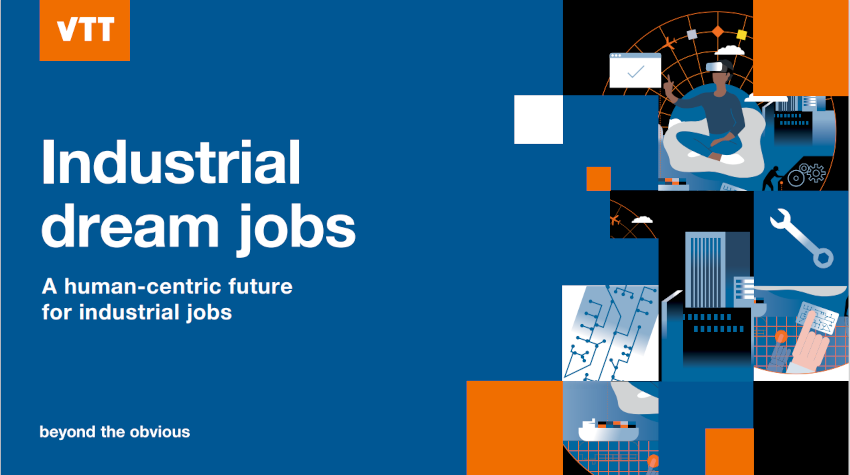 Download your copy now
About VTT
VTT is a visionary research, development and innovation partner for companies and the society. We bring together people, business, science and technology to solve the biggest challenges of our time. This is how we create sustainable growth, jobs and wellbeing and bring exponential hope.
VTT is one of the leading research organisations in Europe, and we have 80 years of experience in cutting-edge research and science-based results. Our more than 2,000 professionals work to develop systemic and technological solutions that can bring about fundamental transformation.
We promise to always think beyond the obvious.
Key facts*
Revenue 261 M€
Over 1190 customers
~400 patent families
* VTT Group 2022