Go directly to content
White paper
Beyond 5G networks
Your guide to reaching new perspectives on the development of 5G towards 6G networks.
Great expectations were initially set on 5G to become a ubiquitous network that connects everything to everything and allows unforeseen real-time applications. Due to the limitations of the 5G architecture and available current hardware components and software solutions, many of the challenging applications will have to wait for the beyond 5G (B5G) technology to mature and take over the networks. The development of the most challenging applications will not see the daylight until 6G is here with its futuristic features.
VTT is currently developing technology for Beyond 5G (B5G) networks and has also started the research on 6G. The focus of our research is on networking issues, cyber security, air interface, front-end processing, and transceiver components.
In this white paper we describe our views on the development of 5G towards 6G and introduce VTT's research directions and related outcomes:
The future networks
Cyber security and 6G
Wireless technologies and signal processing
Components and front-end modules and subsystems
6G computing
Find out more by downloading our Holistic approach to 6G networks white paper.
VTT Technical Research Centre of Finland Ltd is a state owned and controlled non-profit limited liability company. VTT is an impact driven RTO with 2000 members of staff and takes advantage from a wide multi-technological knowledge base.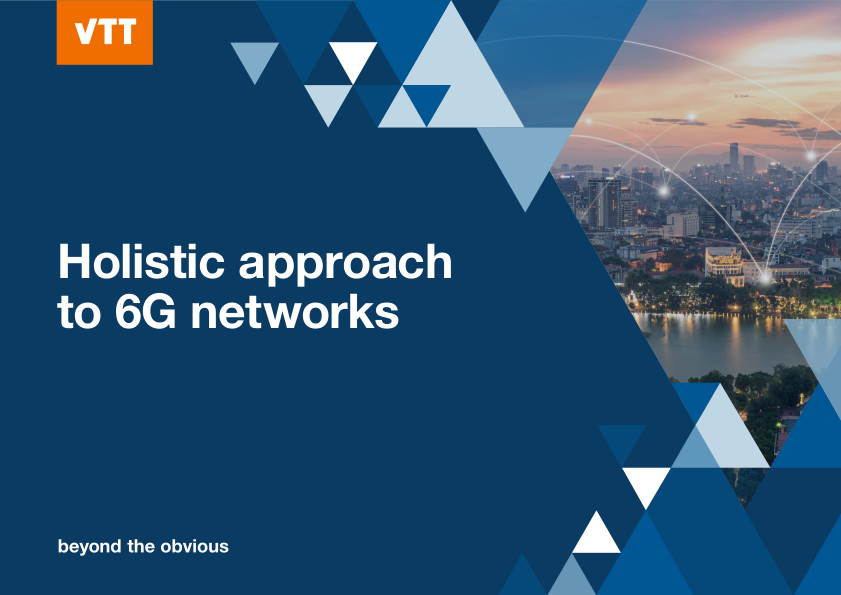 Fill in your details to download the white paper