Go directly to content
VTT white paper
Autonomous industrial vehicles and machinery

How to increase the safety and efficiency with autonomous vehicles and machinery?
Autonomous industrial vehicles and machinery improve industrial site safety, cost-efficiency, and reliability. As industrial machinery includes more and more software, the EU is planning to update the regulation of machinery in the near future. This will also set new requirements for autonomous industrial machinery equipment. For example, autonomous mobile machinery must be equipped with sensors for detecting any humans and domestic animals in its immediate surroundings.
Content
The white paper covers the following topics
The regulatory environment regarding autonomous machinery
The main building blocks of autonomous industrial vehicles: situational awareness, connectivity and safety
A path forward in developing automation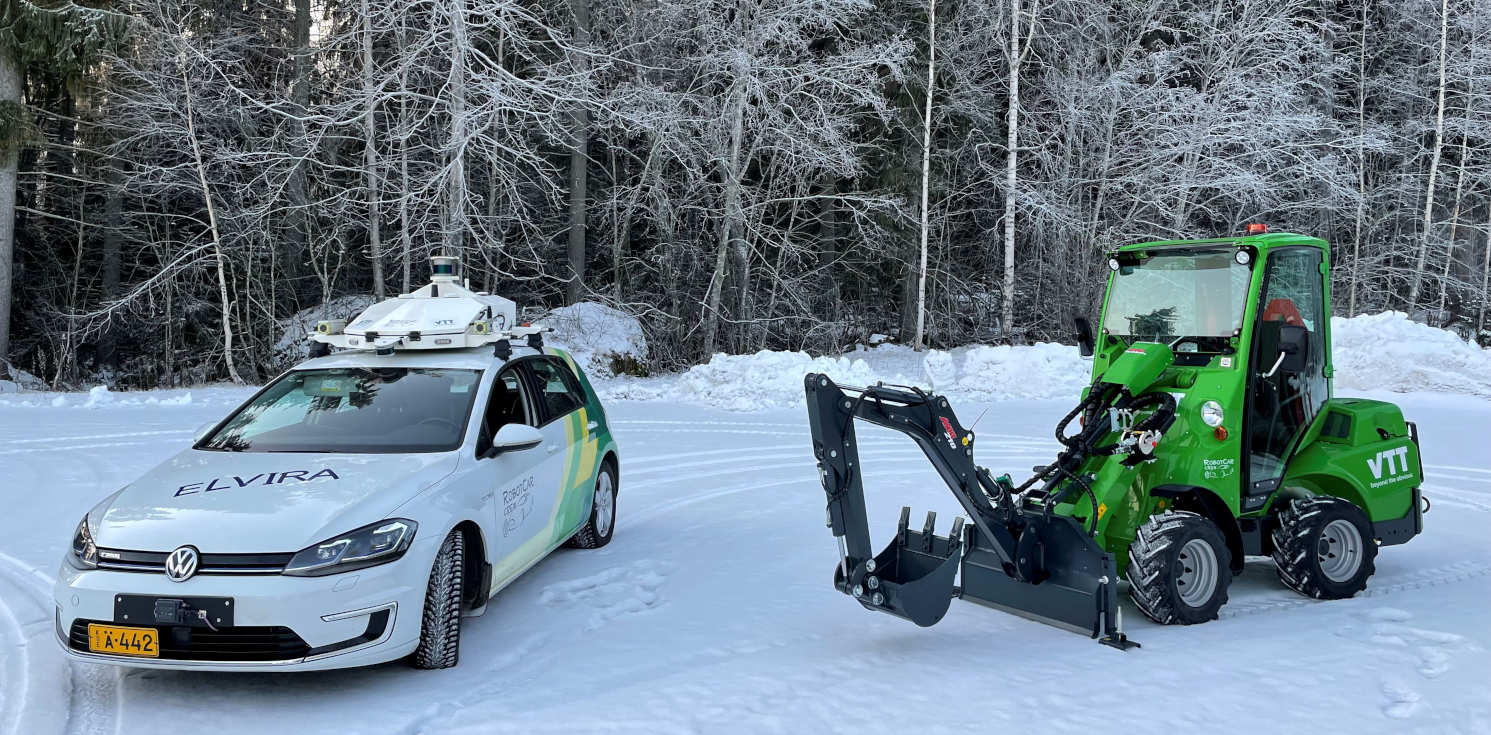 Who is this for
This white paper is aimed for professionals who are working in the industries with heavy working machines, mobile machinery or in machinery development.
How to get started?
VTT provides expert services in developing autonomous vehicles and machinery. We are an independent party not tied to specific manufacturers. With our rapid prototyping model we can find the perfect sensor and communication interfaces for your unique business case.
Download the white paper to learn more!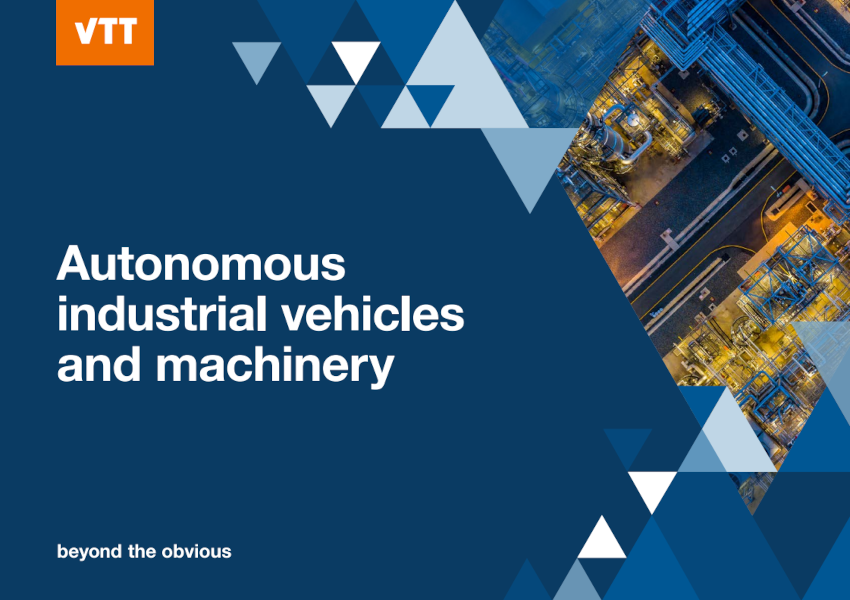 Download your copy
About VTT
VTT is a visionary research, development and innovation partner for companies and the society. We bring together people, business, science and technology to solve the biggest challenges of our time. This is how we create sustainable growth, jobs and wellbeing and bring exponential hope.
VTT is one of the leading research organisations in Europe, and we have 80 years of experience in cutting-edge research and science-based results. Our more than 2,000 professionals work to develop systemic and technological solutions that can bring about fundamental transformation.
We promise to always think beyond the obvious.
Key facts*
Revenue 254 M€
Over 1160 customers
~430 patent families
* VTT Group 2021