Go directly to content
VTT Webinar
How to succeed in complex smart city business now and in the future?
On-demand webinar available now.
Everyone involved in smart city projects knows how difficult it is to make smart decisions. The importance of holistic urban planning is understood, but practical implementation is difficult.
City development is a complex project, with several interdependencies. Everything affects everything. How do companies anticipate the forthcoming surprises in their long-term strategies, when the future is unknown? Just managing the risks is not enough, the bigger question is - how to be proactive?
Join our webinar to learn how to take the steering wheel in managing complex smart city projects. You will hear about real business cases and get insights on how to disclose the invisible, make strategic and holistic decisions and drive growth in your smart city business.
Agenda:
Opening words,
Sami Kazi, Research Team Leader, Smart cities and intelligent buildings, VTT
How to succeed in complex smart city business?
Peter Ylén, Research Team Leader, Smart city impact assessment, VTT
Capturing the intangible benefits of smart buildings with system dynamics modeling
Pekka Mild, Senior Manager, Advanced analytics, Caverion
Digital trust, the most important factor in city management in the future
Kensuke Nakajima, Social Innovation Evangelist, Mitsubishi UFJ Research and Consulting (MURC)
Q&A following presentations
Wrap up and Conclusions,
Sami Kazi
Duration: 60 min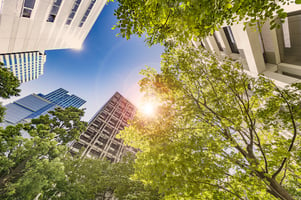 Register here to watch the webinar recording