Go directly to content
VTT Webinar
Beyond papermaking - Recyclable and lightweight biomaterials
Learn about new foam forming piloting possibilities for sustainable fibre-based products
June 4, 2020 at 3 pm EEST
A need for bio-based materials is increasing - lightweight packaging solutions, hygiene products, construction and filter materials are just a few examples that can be produced by utilizing foam forming technology.
Foam-based technology enables efficient production of multilayer and lightweight materials. We will explain the opportunities this new technology provides for the variety of industries and applications. Companies using wet-laid technology can expand their product portfolio with their existing machinery by applying foam technology.
Join our webinar to hear more about new piloting opportunities like forming with a vertical headbox, foam-based stratified forming and making of recyclable insulation materials to replace EPS.
Please see speaker information below: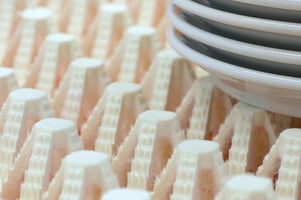 Register to the webinar and watch the recording