Go directly to content
VTT Webinar
Robotics for agile manufacturing
This webinar was recorded. You can watch the recording right after the registration. The webinar language is Finnish, but all the slides are available in English.
In the webinar, we demonstrate the recent developments in robotics with the focus on manufacturing industry.
Automation of short series manufacturing in an economical way is challenging. On the other hand, robotics technologies are developing in fast pace and prices have fallen. Human-robot collaboration, multi-purpose robots and mobile solutions are becoming feasible even for small companies.
Smart use of robots is essential for individual customisation and for competitive small series manufacturing. Ideally, production becomes nearly independent of labor costs, which is an opportunity for high-cost and high-tech economies to keep, increase and on-shore production.
Agenda:
Learn how mobile robots are used in factory logistics. The potential for savings is huge as material handling can cover 50% of all production costs.
Collaborative robots are changing factory work but many things have to be re-thought. Work practises, safety design and introduction of new technologies is challenging. A wide variety of alternative solutions exists. To find an optimum solution is a multivariable problem.
Find out about Business Finland's Sustainable Manufacturing Finland program, and what services VTT has to offer to SMEs in Robotics.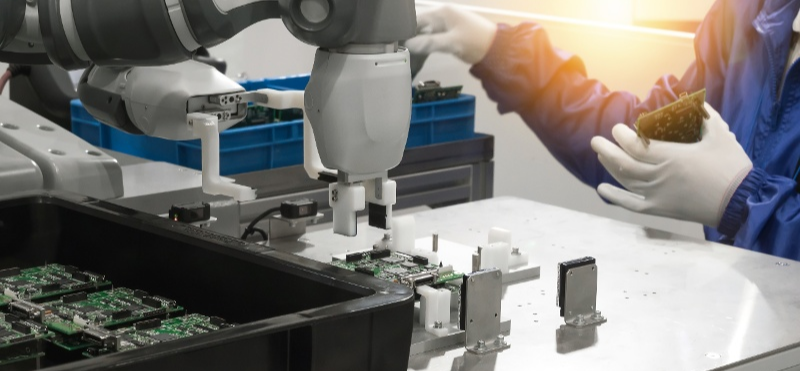 Register to watch webinar recording